Canela Party decorarán Casa Jäger Barcelona (18 de octubre)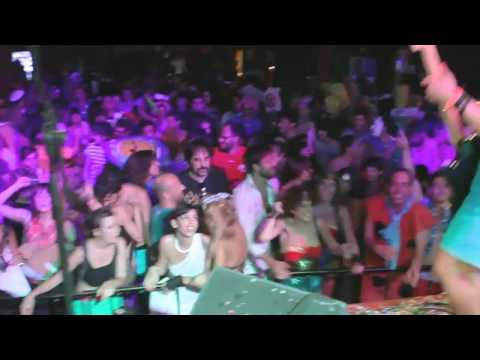 Canela Party, una fiesta donde el disfraz, el confeti y la música son los principales ingredientes, ha sido el ganador del concurso organizado por Casa Jäger Barcelona. Ellos serán los encargados de decorar la habitación de los padres, y junto a Eloy Azorín y María Escoté (responsables de las habitaciones del hijo y de la hija, respectivamente), asumirán el reto de recrear el estilo de una familia ficticia en este popular evento, que vuelve a la Ciudad Condal el próximo 18 de octubre con las mismas actividades que lo popularizaron: música en vivo, DJ's y grupos (Buzzcocks, Eagulls, Los Nastys, Thugh Ladies o Raver Jewish), un Jäger Voltage con Bok Bok en el Factory Club, sorpresas, mucha gente y, por supuesto, Jäger helado para todos.
_ _
Canela Party, a party where costumes, confetti and music are the main ingredients, was the winner of the contest organized by Casa Jäger Barcelona. They will decorate the parents' room, and along with Eloy Azorin and Mary Escoté (responsible of the child's and daughter's ones, respectively), have the challenge to recreate the style of a fictional family in this popular event, which returns to Barcelona on October 18th with the same activities as usual: live music, DJ's and groups (Buzzcocks, Eagulls, Los Nastys, Thugh Ladies or Raver Jewish), a Jäger Voltage with Bok Bok at Factory Club, surprises, many people and of course, ice Jäger for everyone.